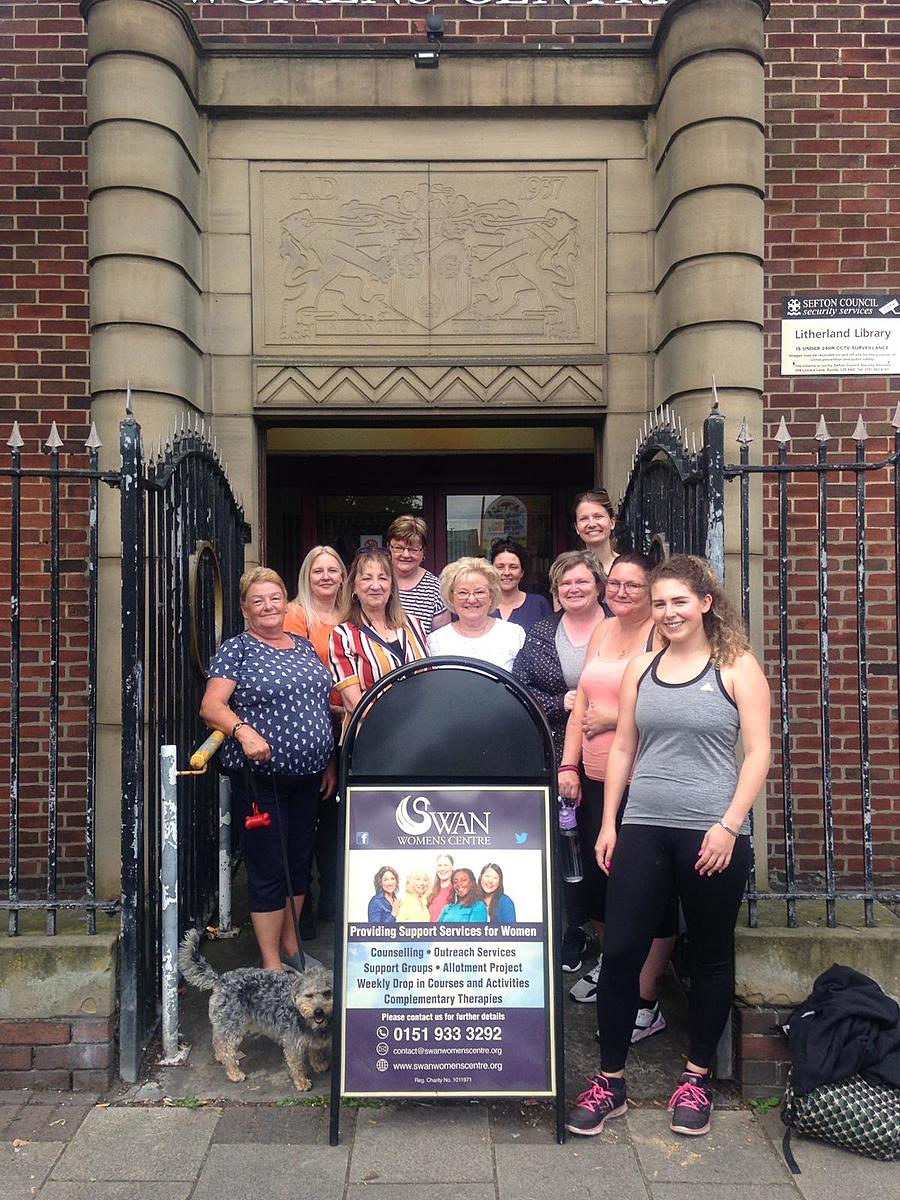 Why did you become a volunteer at SWAN Women's Centre?
I have always loved raising money for amazing causes but never consistently volunteered for an organisation. I recently completed my undergraduate degree in Criminology and wanted to gain some experience in a field of working with people, being the huge people-person that I am. I have done plenty of bar and retail work, but never in a more professional capacity. My mentor at university suggested SWAN after he researched the importance of befriending and it seemed like the perfect chance for me to help others and gain relevant work experience.
What do you do within your role in your befriending relationships?
The activities you do with the woman you are supporting are dependent on her abilities and goals. Personally, each week, for an hour-or-so, for almost a year now, I have visited a lovely woman in the community in her home to keep her company. We have a chat about everything from what we watched on TV and where we did our shopping this week to reminiscing on her amazing trips abroad and her working life. The beauty of befriending is that it really is as simple as it seems, yet so invaluable in keeping women in our community safe and happy.
What support have you been given by SWAN as a volunteer befriender?
I have always felt really confident and comfortable to text, call or pop into the centre to ask any questions I might have about my role or the women I support. This is really important to me as although we are trained really well for the role, there is no harm in getting a second opinion, especially given the nature of the service user's circumstances. Talking of training, team meetings and training sessions on different topics are held consistently and really help to stay updated.
What have you gained from your role in terms of personal development?
Where to begin?! Firstly, I have learnt so many things from the woman I support; she is a wonderfully bold and resilient lady with lots of life experience and a cracking sense of humour. This can also be said for the other volunteers at SWAN; it is a lovely community of women who I feel confident, empowered by and proud to be a part of. Not only is it my 'happy day' of the week but it has also validated what I want to do. I want to work in a similar field in my working career which was one of my goals when I started volunteering.
Why did you choose to lead the walking group?
Having been a member of the befriending team for a while, I wanted to take on a new role within SWAN to help even more of the community and wanted to challenge myself a little bit. I have been successful in leading during group work at university and was looking to take another step towards a leadership role with more responsibility. I did not really hesitate when making
the decision to take on the role; with me enjoying walking so much anyway, it was a no-brainer!
What level of fitness do women need to have to take part?
A very basic level of fitness is needed to join the walking group. The walks last approximately 45 minutes, with a break in the middle, at a steady pace and a fairly flat routes, making it a very accessible group! You are more than welcome if you are an experienced walker, but the purpose of these walks are to get people out and about the local area with local people for a little bit of exercise and lots of interaction with others.
How will women benefit from this service?
Not only will women feel the physical benefits of walking, such as maintaining a healthy weight and improving sleep, they will also experience mental and social benefits too. As the group runs weekly, and the route and pace are steady, it will give members to meet and chat on a regular basis to help form friendships. Additionally, relieving stress, having fun and getting some fresh air are really important factors and you will be supported by the leaders and other walkers the whole time.