Skip to main content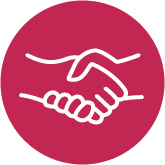 We have identified that women using our existing services often struggle to make friends, attend appointments, socialise, go shopping and attend meetings. This can hugely affect their emotional, physical and financial wellbeing.
We aim to help women of all ages in Sefton who have become lonely or isolated due to barriers caused by their mental health and emotional wellbeing.
We recruit, train volunteers and supervise volunteers to make regular visits and support women using the service. Swan Womens Centre Befriending Volunteers will support women in Sefton who are unable to fully engage in their community and who would like to support to make steps back into positive activities.
Our Befriending Service is funded by the Steve Morgan Foundation.

If you would like to access the service or become a volunteer, contact Rebecca Moughtin at vbc@swanwomenscentre.org or call 0151 933 3292