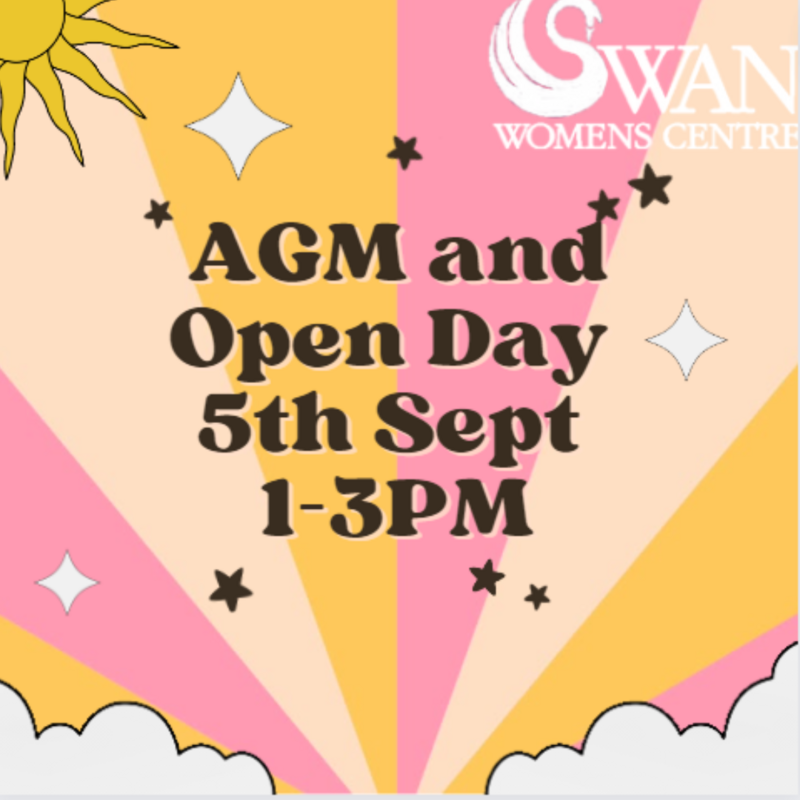 You are invited to our annual AGM meeting on Sept 5th at 1pm followed by a Swan Women's Centre open day!
This event will present to you all what we have achieved this past year and what we hope to achieve in the future. This will be followed by an open day where you are free to explore the centre and find out what we offer. We are also hoping to get insight and recommendations from you all on what you would like to see from us in the future!
We will have light refreshments, balloons and cake and hope to celebrate with you all our accomplishments.
This event is open to all ladies over the age of 13 living in Sefton.
We are asking for tickets to be reserved so that we know how much cake to bake!
You can get your tickets from HERE